Mainly the first England editions are covered, however some odd America editions are taken up as well. Updates are welcome! Have something that may attract my interest? (this really could be anything!!) Then feel free contacting me. You may also have a look at my wantlist.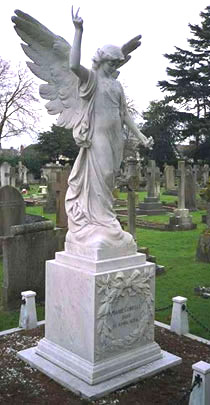 A Romance of Two Worlds. London: Bentley, (feb)1886 double decker.

Vendetta!: or The story of one forgotten. London: Bentley, (aug)1886, triple-decker.

Thelma: A society novel. London: Bentley, (jun)1887 triple-decker; Bentley 1888 edition (and onwards) title: Thelma: A Norwegian princess.

Ardath: The story of a dead self. London: Bentley, (apr?)1889 triple decker.

Wormwood, A drama of Paris. London: Bentley, (nov)1890 triple decker.

The Soul of Lilith. London: Bentley, (apr?)1892 triple decker.

Barabbas, A dream of the world's tragedy. London: Methuen, (oct)1893 triple decker. 'Philadelphia, J.B. Lippincott Co.' published in 1901 an edition with 6 illustrations by Ludovico Marchetti, a special edition of this with coloured frontispiece was limited to 250 numbered copies (see frontispiece illustration elsewhere on this page!)

The Sorrows of Satan: or, The strange experiences of one Geoffrey Tempest, millionaire. A romance. London: Methuen, (aug?)1895. First book of Corelli to appear directly in a one volume edition instead of the at that time usual 3 volume format (=triple decker). It had a "Special Notice" printed at the beginning of the first chapter: "No copies of this book are sent out for review. Members of the press will therefore obtain it (should they wish to do so) in the usual way with the rest of the public, i.e., through the Booksellers and Libraries."
- 'A. L. Burt Company, New York' published in 1926 (copyrighted 1895 & 1923) an edition with 4 scenes from the Paramount Picture "The Sorrows of Satan".

The Mighty Atom. London: Hutchinson, (mrch)1896

The Murder of Delicia. London: Skeffington, (jul?)1896

Ziska: The problem of a wicked soul. Bristol: Arrowsmith & London: Simpkin, Marshall, (feb?)1897

Boy: A sketch. London: Hutchinson, (jun)1900

The Master-Christian. London: Methuen, (aug)1900

Temporal Power: A study in supremacy. London: Methuen, (aug)1902

God's Good Man: A simple love story. London,: Methuen, (sept)1904

The Strange Visitation of Josiah McNason: A christmas ghost story. London: Newnes, (dec?)1904. (written in 1897) First published as a large papercover issued as a supplement to the Christmas 1904 issue of "The Strand". Reissued in 1912 as "The Strange Visitation" by Hodder & Stoughton, London. Published in 1976 under original 1914- title but by 'Mary MacKay'(ps. Corelli) and illus by H. R. Millar with 'Place?: Arno Press', 8vo, 118p

The Treasure of Heaven: A romance of riches. London: Constable, (jul?)1906, dw?

Holy Orders: The tragedy of a quiet life. London: Methuen, (aug)1908, dw?

The Life Everlasting: A reality of romance. London: Methuen, (sept)1911, dw

Innocent: Her fancy and his fact. London: Hodder & Stoughton, (oct?)1914, dw

The Young Diana: An experiment of the future. London: Hutchinson, (oct?)1918, dw?

The Secret Power: A romance of the time. London: Methuen, (sept?)1921, dw

Love - and the Philosopher: A study in sentiment. London: Methuen, (oct?)1923, dw

Open Confession: To a man from a woman. London: Hutchinson, (feb)1925, dw (posthumous published)

Short stories and collected short stories (fiction)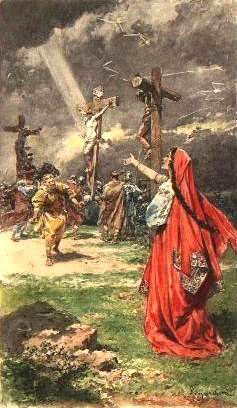 My Wonderful Wife: A study in smoke. London: F.V. White, 1889. (Also with: New York: Prudential Book, ca 1900 -'Wakefield series' No.32)

The Hired Baby, with other stories & social sketches. Leipzig: Tauchnitz, 1891. This collection may contain some stories later absorbed in Cameos (unverified)

The Hired Baby, and other stories by famous authors. New York: Optimus, 1894? (undated). First story is 'The Hired Baby' by Corelli

A Little Rebel by the "The Duchess" and The Hired Baby: A romance of the London streets by Marie Corelli. Cleveland, Ohio: The Arthur Westbrook Company, early 1900s (undated). The Hired Baby appears on pages 99-123. Not announced anywhere the book contains a third short story: 'How an American Girl Became a Journalist' by Sara Jeanette Duncan (pp 125-134).

Stories by English Authors, London. New York: Charles Scribner's Sons, 1900. Last story is 'The Hired Baby' by Corelli.

Cameos: short stories. Philadelphia: Lippincott, 1895; London: Hutchinson, 1896.
(The '1895 Lippincott edition' with ten tales contains: 'Three wise man of Gotham', 'Angel's wickedness', 'The distant voice', 'The withering of a rose', 'Nehemiah, P. Hoskins, artist', 'An old bundle', 'Mademoiselle Zéphyr', 'Tiny tramps', 'The lady with the carnations' & 'My wonderful wife' (reprint). The '1896 Hutchinson edition' with fifteen tales drops 'My wonderful wife' but adds 'God's light on the mountains', 'The hired baby' (reprint!), 'The silence of the maharajah', 'One of the world's wonders', 'The song of Miriam', 'The soul of the newly born' & a new introduction of considerable interest. Thirteen of the tales from the UK selection were in 1898 reprinted as 'The Song of Miriam and other stories' with the Preface, 'The hired baby'& 'God's light on the mountain' dropped.)

The Silence of the Maharajah. New York: Merriam, 1895, 74pp. This is part of the Merriam's 'Violet Series', this being number III. First edition is bound in lightviolet cloth with dark violet print, on its front cover there is a circle made up of short parallel lines carrying the texture: 'Merriams Violet Series', on the page directly following page 74 are quoted 4 available numbers in this 'Violet Series' (I to IV). An apparent reprint is bound in grey(blue) cloth with darkblue print, this circle on the front however does not carry any texture, on page 6 are quoted 6 available numbers in this series (I to VI). (Also in 'Cameos')

The Distant Voice: A fact or fancy. Philadelphia: Lippincott, 1896, 14pp (appeared previously in 'Cameos')

Jane: A social incident. London: Hutchinson, 1897

The Withering of a Rose. New York: The Prudential Book Co, ca 1900 (undated), -'Wakefield series' No.86. 'The Withering of A Rose' (p1-39) is followed with 3 stories by E. A. Poe: 'The Balloon Hoax' (p1-23), 'Ms. found in a Bottle' (p1-19) & 'The Oval Portrait' (p1-8), all stories have individual page numbering. ('The Withering of a Rose' appeared previously in 'Cameos')

Angel's Wickedness. New York, Walter R. Beers, 1901. (appeared previously in 'Cameos')

A Christmas Greeting of various thoughts, verses & fancies. London: Methuen, (nov)1901. Twenty-nine tales, whereof four for children. (Contains: ''A merry christmas', 'England', 'The kings crown', 'Hymn for the coronation', 'The soul of queen Alexandra', 'A christmas carol at Sandringham', 'A question of faith', 'The voice in the cathedral', 'The ghost in the Sedan-chair', 'King Henry's love song', 'The fire of life', 'The devil's motor', 'God and satan', 'Imaginary love', 'A forgiveness', 'Murmerings of the Avon', 'Snowdrops', 'Savage London', 'Joe's orchid', 'The laurels of the brave', 'One rose', 'The prayer or the small country, M.P ', 'To the quarterly', 'The queens wish' & 'A happy new year!'. The children's pages: 'King Buttercups wedding', 'How Jack build his house', 'The swimming shoes' & 'Children's evening hymn')
Delicia and other stories. London: Constable, 1907. (Contains: 'Delicia' & 'The Ghost in the Sedan Chair' (both reprints from 'A Christmas Greeting'), new are: 'Kittums: An every-day story', 'A breach of post-office discipline: A true incident of the South African war', 'Two of a trust' & 'The Despised Angel: An Allegory')

The Devil's Motor: A fantasy. London: Hodder & Stoughton, (oct? 1910), dw. (Reprinted from 'A Christmas Greeting') Six colour plates by Arthur Severn. - Also bound in brown leather (100 numbered copies) signed by both Corelli & Severn. Also published as: de-luxe edition in gilt decorated half vellum, top edges gilt, 1920s?

The Love of Long Ago and other stories. London: Methuen, (nov?)1920, dw. Fifteen tales. (Contains: 'The love of long ago', 'Brown Jim's problem', 'The boy: An episode', 'Claudia's business', 'Rejected! The story of a picture', 'Sunny: A red cross incident', 'The panther: A conquest of heredity', 'The stepping star', 'Why she was glad', 'The sculptor's angel: The story of a love miracle', 'Lolita: A love episode', 'The trench comrade', 'The signal', 'The mystic tune' & 'Lead, kindly light')

Miscellaneous writings (by Marie Corelli if not otherwise mentioned)
Love Letters by a Violinist (by Eric Mackay, however 1st edition was published anonymously) London: Field & Tuer, 1884. Dedication: 'To Marie'. Marie Corelli was responsible for it being published, she corrected the proofs, chose the bookdesign, binding and so on & paid for all the costs. It was a small quaint, vellum-bound, antique-looking book, tied up on all sides with strings of golden silk ribbon, printed on handmade paper, uncut and illustrated throughout with fanciful wood-cuts. Reprints appeared with 'London: Walter Scott' entitled: 'Love Letters of a Violinist : and other poems'

The Margate Grotto. Printed by Cooper, The Printer, Margate, ca early 1900s?, 11p, softcover. Originally published in Littell's Living Age, Volume 166, No. 2150, September 5, 1885 (from 'Temple Bar')

The Silver Domino: or, side whispers, social and literary. (a biting, witty satire on the men of politics, literature & journalism) London: Lamley & Co., (oct)1892 (published anonymously, co-authorship with Eric Mackay? & Mr. Labouchère? -poprietor of magazine: 'Truth'). Second edition has adjusted foreword.

My First Book. The stories of various authors' first books, told by themselves. (by Jerome K.) London: Chatto & Windus, 1894. (Contains contribution of Corelli. Blue pictorial cloth, gilt and silver.)

La Poupée Souvenir (by Marie Corelli, Adriane Ross & W. Courthope Forman) Corelli contribution: p2-4 'La Poupée: A social lesson' London: Prince of Wales Theatre, christmas 1897, 16p, softcover - A very nice looking satirical publication, comical illustrations throughout

Modern Marriage Market. (essays by Corelli, Lady Jeane, Flora Annie Steel & Susan Countess of Malmesbury) London: Hutchinson, (jun?)1898, 174p (Corelli on pages 9/54)

Fifty-Two Sunday Stories for boys & girls. (by M. Corelli, Sarah Doudneyer, Elizabeth Stuart Phelps, Lucy C. Lillie, Kate Upson Clark, Elizabeth W. Bellamy, Edward W. Thomson, Will N. Harben, etc.) Corelli contribution: 'Angel's Wickedness' (13 pages, no illustration), London: Hutchinson & Co, (oct?) 1898

Love Letters of a Worldly Woman (?by Marie Corelli?), New York: Merrill & Baker , 1898? (-book is undated however it contains previous ownership with year notice 1898), 192p. Preface with initials 'L.C.'. Corelli's name appears on the title page and the spine. The mystery is that this very same book is also published with 'Harpers and Brothers, New York' in 1892, but the author being one 'Mrs. (Lucy) William Kingdom Clifford' , having the same booktitle and containing identical stories, the initials in the preface of Corelli's version 'L.C.' could very well stand for 'Lucy Clifford'. It is written in the style of Corelli, has pretty much her concepts and her way of telling a story (pretty harsh and coldblooded at times). It contains 3 stories, expressed through their letters and their (ex)lovers letters. "These be three women who loved the world: not meaning the pomp's and vanities, but the round world itself and the people who belong to it. All had the bandage lifted from their eyes, and as they became wise proved how sad a thing is wisdom". i. e. 'A modern correspondence', 'Love letters of a worldly woman'& 'On the wane'. It contains several nice looking pen illustrations. -Anyone being able to shed some light on this mystery of how this book came about, please let me know! It is to be mentioned that the Clifford-version is quite usual, however where it concerns the Corelli-version the ónly reference I have ever seen is this very book version which I had located. Was this book a joke, proof, fake or may be an erroneous publication of some sort? It is assumed that this book was in fact written by Mrs. Lucy Clifford, due to the rarity of this particular book and the fact that mistakes were also made in these days.
Additional note: I have in my collection a letter written by Marie Corelli send to one Mrs. Clifford, dated June 21, 1889. Corelli addesses her as a "congenial spirit".

An Open Letter to his Eminence Cardinal Vaughan: on his 'Inhibition' of the late Dr. St. George Mivart. London, Lamley, (jun?)1900, 16p

Patriotism or Self-advertisement!: A social note on the war. London: ?Simpkin?, (jun?)1900, 34p. A 6th edition appeared with 'London: Greening / Birmingham: Norton & Neale', 1900.

The Greatest Queen in the World: A tribute to the Majesty of England 1837-1900. London: Skeffington, (jun?)1900, 37p. -A 'New and Revised Edition' appeared in 1901, as queen Victoria had died in this interim all the dates 1837-1900 had been changed to 1837-1901, in the title and everywhere else, in addition of this one full page of texture was added at the end of the book mentioning the passing of Victoria and her son now being the new king, this revision counts now 32 pages, more texture is added on every individual page as to account for that, then thinner paper has been used for the printing.

The Passing of the Great Queen: A tribute to the noble life of Victoria Regina. London: Methuen, (feb?)1901, 56p

Robert Buchanan: A critical appreciation and other essays. (by Henry Murray.) London, Philip Wellby, 1901, 254p. (Contains 10 essays, whereof one essay by Corelli. Blue cloth, gilt lettering.)

The House Annual 1902: In aid of 'The referee' childrens' dinner fund. (edited by W. A.Morgan) London, Gale & Polden, 1902. Red cloth. (Contains contribution by Corelli.)

"Signs of the Times": An address delivered before the Scottish Society of Literature and Art at St. Andrew's Hall, Glasgow, on the Evening of the 20th of Febuary 1902. Printed by Special Desire, 27p (printed at Edinburgh, Morrison & Gibb Limited)

"The Vanishing Gift": An address on the decay of the imagination, delivered before the Philosophical Institution, Edinburgh. Philosophical Institution, Edinburgh, 1902

Condensed Novels Second Series): New Burlesques (edited by Bret Harte), Boston: Houghton, Mifflin and Company, 1902. Collection of high-spirited literary parodies, including send-ups of A.C. Doyle, Anthony Hope, Hall Caine, Rudyard Kipling, Marie Corelli and others.

The Literary Guillotine. (by Corelli and others)New York & London: John Lane, 1903 (=1902!)

The Avon Star: A literary manual for the Stratford-upon-Avon season of 1903. Stratford-upon-Avon, Stanley, (apr)1903

Errors of the Avon Star. (A criticism of The Avon Star, by Marie Corelli, 1903) ( by J. Harvey Bloom.) Stratford-upon-Avon?, John Morgan?, (apr)1903

The Alleged Vandalism at Stratford-on-Avon. (by Sidney Lee) Westminster, Constable, july (aug?)1903, 79p, 12 ill.

The Plain Truth of the Stratford-on-Avon Controversy, concerning the fully-intended demolition of old houses in Henley street, and the changes proposed to be effected on the National Ground of Shakespeare's Birthplace. London: Methuen, (aug?)1903, 67[i]p, 17 ill. (one folding)

Letters on the Simple Life. London: Partridge, 1905. (reproductions from articles which appeared in the 'Daily graphic') Article on page 17/22 by Corelli entitled: 'Social honesty'.

Free Opinions Freely Expressed: on certain phases of modern social life and conduct. London: Constable, (mrch?)1905, dw. Twenty-seven articles. (contains: 'A vital point of education', 'The responsibility of the press', 'Pagan London', 'A question of faith', 'Unchristian clerics', 'The social blight', 'The death of hospitality', 'The vulgarity of wealth', 'American woman on England', 'The American bounder', 'Coward Adam', 'Accursëd Eve', ' "Imaginary" love', 'The advance of woman', 'The palm of beauty', 'The madness of clothes', 'The decay of home life in England', 'Society and sunday', 'The "strong" book of the Ishbosheth', 'The making of little poets', 'The prayer of the small country M.P.', 'The thanksgiving of the small country M.P.'s wife', 'The vanishing gift', 'The power of the pen', 'The glory of work', 'The happy life' & 'The soul of the nation')

The Queen's Christmas Carol: An anthology of poems, stories, essays, drawings and music by british authors, artists and composers. London: 'Daily mail' 1905 -published on behalf of the Queen's fund for the unemployed- Corelli appears on page 26/33 with article entitled: 'The spirit of work'. Bound in white cloth, green texture.

Faith Versus Flunkeyism: A word on the Spanish royal marriage. London: 'Rapid Review' Office, 1906, 48p

Woman or - Suffragette?: A question of national choice. London: Pearson, (may?)1907, 40p

America's possession in Shakespeare's town; The Harvard House, Stratford-on-Avon, the home of John Harvard's mother; Now the property of Harvard University, Cambridge, Mass., U.S.A.: A brief description of its recent purchase and restoration. No publisher (printed with 'Edinburgh: Morrison & Gibb'), 1909, 24p. front., 2 plates, 23 cm.

Harvard House, Stratford-upon-Avon. Guide Book. Compiled and edited by M. Corelli, Percey S. Brentnall and B. Vyver, etc. No publisher, (printed with 'London: Wickes & Andrews Ltd.'), [1925], 64p., 10 plates, 20 cm.

King Albert's Book: a tribute to the Belgian king and people from representative men and women throughout the world. (London): Daily Telegraph, in conjunction with The Daily Sketch, The Glasgow Herald & Hodder and Stoughton, (1914), 187p. (Contains contribution by Corelli)

The Press Album: Published in aid of the journalists' Orphan fund. (by Tho[ma]s Catling) London, John Murray, 1909, 210p. Frontis portrait, 25 plates & 8 mss facsimiles. (Contains contribution of Corelli - De luxe 'subscribers' edition in gilt pictorial white cloth, gilt lettering & -Trade edition in red cloth, with different frontis and without list of subscribers.)

The Glory of the Worcesters: A tribute to a famous regiment. No publisher & no printer given, (1914-18), 20p., 12½ cm., oblongsized (16 cm wide). Holds together with small ribbon with colours respectively blue, white & red.

Eyes of the Sea. (a tribute to the Grand Fleet and the Grand Fleet's commander) London, Edinburgh and New York: Marshall Brothers., (apr?)1917, 38p 4 ill. size: 19 x 13 cm -Foreword of feb 1917 mentions that "already 50,000 copies of a smaller edition have been sent to the men of the British Navy as a gift from the British and Foreign Sailors Society".

Is all well with England?: A question. London: Jarrolds, (aug?)1917, 30p., 16½ cm. Reprinted from 'The Sunday Companion'.

My 'Little Bit'. London: Collins, (jun?)1919, dw?. Fifty articles, written between 1914-18 (Contains: 'England 1918', 'Savage glory', 'For Belgium', 'The great unrest', 'The whirlwind', 'The kaiser's harvest of death', 'This amazing war', ''All we like sheep'', 'Wanted--more women!', 'The quality of mercy', 'Starving Belgium', ''The time of our lives'', ' The world's greatest need', 'Has Christianity failed?', 'Snook's opinion', 'Sea power 1805-1915', 'The splendid service of the sea', 'The lilies of France', ''Whose shall receive one such little child!'', 'Appeal for the french red cross', 'The glory of the Worcesters' (= reprint), 'Eyes of the sea' (= reprint), 'Is all well with England?' (=reprint), 'The world in tears', 'God and the war', 'The triumph of womanhood', 'In praise of enemies', 'Recruiting speech', 'Splendid Canada', 'Shells: and other shells', 'Darkness and light', 'Sweeping the country', 'To save life or destroy it?', ''The war loan'', 'Food production', 'Our fortunate 'restrictions'', ''His painful duty'', 'The potato 'scream'', ''History repeats itself'', ''Shoddy chivalry'', ''Hindenburg's eye!'', 'Hoarding', 'Three hundred years of fame', 'Shakespeare's war birthday in 1917', 'Don't travel', ''Te deum laudamus'', 'The woman's vote', 'A 'happy thoughts' day', 'Why did I' & 'In the hush of the dawn')

The John Keats Memorial Volume. London: Bodley Head, 1921. (Contains contribution of Marie Corelli)

Praise and Prayer: A simple home service. London: Methuen, (dec?)1923, 14p

Poems. London: Hutchinson, (dec 1925), dw. (posthumous issued by Bertha Vyver)

Other miscellaneous publications (Calendars, quotations, essays about Corelli, prefaces, interviews or similar)
The Best Novels of Marie Corelli: in five crown octavo volumes. Illustrated with frontispieces specially drawn for the series by C. R. McAuley. New York, P. F. Collier & Son, ca 1890s (Salesman's copy). Introducing Corelli's first five novels. It has an intro giving a brief description of these books as well as a description of Corelli herself and her critics. It sets her year of birth at 1864 (=1855). It contains in sequence: 'The Best Novels of Marie Corelli' 15p, 'Vendetta' 1st 30p, 'Thelma' 1st 30 p, 'Wormwood' 1st 36p, 'A Romance of Two Worlds' 1st 34p, 'Ardath' 1st 22p, all having the frontispieces bound in.
(What is a 'Salesman's copy'? - In the 19th century, salesmen sold books door-to-door in rural farming areas of the USA. Instead of taking the books with them, the salesman would take these samples with him. The customer would look at the sample and decide if they wished to purchase it. If they did purchase the book, it would then be mailed to the customer by the publisher. Obviously, a salesman (who probably only had a few suitcases with him) could carry many more samples with him then if he tried to bring the actual book (or set of books in this case).

The Song of the Exile: A Canadian epic. Visions and miscellaneous poems. (by Wilfred S. Skeats); Toronto: Hart & Company, 1891, 183p. First edition of the author's only book. Includes poems in response to Celia Thaxter and acknowledged debts to Marie Corelli

"The Sorrows of Satan": An allegory of the times (by Joseph L. Lyne.) Place?: Publisher?, 1896

Pen, Pencil, Baton & Mask: Biographical sketches. (by Helen C. Black.) London: Spottiswoode & Co., 1896. Green cloth, frontis portrait of author, & 5 other portraits. Reissued as: Notable Women Authors of the Day Place?, Maclaren, 1906. Re-issue, revised & enlarged & brought up to date. 29 portraits. Contains 4 extra biographies not in the first edition. - does not contain a portrait of Marie Corelli as she refused to sit for a photograph

The Beauties of Marie Corelli (selected and arranged by Annie MacKay.) London: Redway, (sept?)1897

The Marie Corelli Birthday Book (compiled by M.W. Davies.) London: Hutchinson, (dec?)1897 (Contains quotations of Corelli for each day of the year & illustrations of her heroin's.). Copies are known with different print on the leather bindings.

Literary London: Its Lights & Comedies (by W[illiam] P[atrick] Ryan.) London: Leonard Smithers, 1898, 165p, blue cloth. A vicious and sometimes humorous series of satirical sketches of writers and the literary scene in London of the '90s. Ryan's pen neglected almost no one, and Marie Corelli was so offended at his remarks about her that she threatened legal action. A second issue had a disclaimer by Smithers and eventually the remaining copies were issued by Ryan himself, with his own imprint pasted over Smithers imprint ('The author, 39 Glengarry Rd, London S.E.'). Ryan(1867-1942) was a journalist in London, who dabbled in fiction, poetry and plays.

Travels in Scotland: A professional traveller studies life and society "Here and There in Two Hemispheres" (by James D. Law), Lancaster, PA: Home Publishing Co. 1903, 467p, Limited edition of 1,000 copies (unnumbered), also an 'Edition de Luxe' of 500 copies, many illustrations on plates. Fascinating story, apparently commissioned by General John Watts de Peyster. The author was engaged in 1902 to try to locate the old mansion "Rose Hill", which was the home of the Watts family of Edinburgh, ancestors of the New York de Peysters. With introductions and references provided, the author jaunts through England and Scotland on his mission to find interesting and important things to say about his client's ancestors. An erudite and effete observer, the author writes about many Scots who emigrated to America who produced prominent descendants: Andrew Carnegie, Hugh Mercer, James Gordon Bennett, et. al. He also takes detours to study literature, poetry, folklore, history, politics, and family life throughout his travels. Contains: In Shakespeare's Land, including an interview with Marie Corelli

Among My Autographs: With Seventy Facsimiles. (by George R. Sims.) London: Chatto & Windus 1904

With PEN And CAMERA. Interviews with Celebrities. (by W. B. Northrop.) London: R. A. Everett & Co., 1904, green cloth. The author personally interviewed a number of celebrities of the day: amongst the 19 interviewed are Jerome K. Jerome, Thomas Edison, Mrs Humphrey Ward, Marie Corelli, Anthony Hope and Mark Twain.

The Writings of Marie Corelli (by S. Boswin.) Bombay: Examiner Press, 1907, [v] 98p. A critical approach towards the novels of Corelli with a description of each book as to determine if they are suitable reading for the catholic people, a task 'bravely' undertaken by Father Brown. The outcome however is quite negative. Appeared originally in the 'Examiner'.

Animals at Home (by William Percival Westell.) With introduction by Marie Corelli. London: J. M. Dent, 1908, 240p - Note: It has been observed that copies were sold with different illustrations on the front cover! (these were printed on paper and pasted in the middle of the clothcover)

'The Bookman' (large sized -33½ x 23 cm- periodical published monthly) may 1909,Vol. XXXVI, No. 212. Very nice front cover display with Corelli's books (partly drawn and photograph). Has loosely inserted the supplement a 'presentation portrait of Marie Corelli'. Corelli is mentioned in the 'News Notes' on page 51/52 (mostly concerning the 'presentation portrait'). Article by A. St. John Adcock: 'Marie Corelli, A Record and an Appreciation.' on pages 59/78, very rich illustrated with photographs (including from her Shetland ponies) and various other illustrations. London: Hodder & Stoughton

Thoughts from Marie Corelli (selected by Elsie E. Morton.) London: G(eorge) G. Harrup & Co. Ltd. Sesame Booklets #54. Miniature publication(10 cm), soft printed leathercover, 62p, (1910s). A selection of quotes from the books of Corelli

The Marie Corelli Calendar: a quotation for every day in the year (selected by E. M. Evans.) London: Frank Palmer, (oct?)1913

The World in Tears: Messages of hope, sympathy and consolation from eminent divines, poets, dramatists and teachers (by Twenty-nine contributors including Jerome K. Jerome, Israel Zangwill, A. E. Waite, W. Wynn Westcott & G. R. S. Mead), London: Robert Hayes, 1915, 92p, printed wrappers Preface by Marie Corelli

Lectures on Dead Authors and other essays (by E. H. Lacon Watson.) London, Associated Faculty Press, 1927. (Facsimilé edition was published with Kennikat Press in 1969.)

The Strange Necessity. Essays and reviews (by Rebecca West.) London: Jonathan Cape, 1928, dw. In chapter: 'The Tosh Horse'

Stratford~on~Avon and Broadway Village. A series of sixteen views in colour after the original drawings ( by Marjorie Bates) London: The British Art Company LTD, 1932. - Plate VII shows 'Marie Corelli's House' with description on foregoing page.

Paulus Antonius: A tale of ancient Rome. Being a true story of some second century incarnations. By Marie Corelli - in spirit. Through the hand of Marie Elfram. Place?: Publisher?, 1932

The voice of Marie Corelli. Fragments from the Immortal garden through the pen of Dorothy Agnes. (by Dorothy Agnes, pseud.) Place?: Publisher?, 1933

Final Edition (Informal autobiography). (by E. F. Benson.) London: Longmans & Green, 1940, 296p, dw. (Not sure what it contains re Corelli)

Thelma: A comedy-drama. Dramatized from the novel by Marie Corelli. A comedy drama, in three acts (by Virginia Mitchell.) London: Samuel French, 1941

Essays, mainly on the 19th century, presented to Sir Humphrey Milford. London: Oxford University Press, 1948, dw. Has 12 essays in all, contains article on Marie Corelli by Michael Sadleir

Treasures of the kingdom: Stories of faith, hope and love is a compilation of inspirations short stories by a variety of famous authors (edited by T. Everett Harre), New York: Rinehart & Co. Inc., 1947, 533p, dw. There are about 30 short stories contained in this book. Amongst others: Henry Drummond, Leo Tolstoy, Henry Van Dyke, Jerome K. Jerome, Mary Roberts Rinehart, Stephen Vincent Benet, Edmund A Walsh, Edna Ferber,Rev. P.A. Sheehan, Frances Hodgson Burnett, Thomas Nelson Page, Lew Wallace, Henryk Sienkiewicz and 'The Resurrection' (from Barabbas) by Marie Corelli

The Great Awakening (by E. G. Pinnegar.) Newport (England): R. H. Johns, 1948, dw. According to Pinnegar she received help from Corelli in the spirit to write this. She was also the buyer of Corelli's writing table at the auctionsale in 1943 this after visitation of Corelli's spirit expressing to her that she will be the buyer. The whole is described in her book as well as in newspapers at the time and in Pinnegar's personal memo's, see also William Stuart Scott's description in his biography: 'Marie Corelli: The story of a friendship' (1955), chapter xvii & Gerald Jaggar's 'Stratford Mosaic' on page 155-156 (1960). The Corelli biography by Bertha Vyver appears to be the only book which has an illustration of this writing-table which was located in her study (facing page 242, see also here). Presently this writing table is in the possession of the creator of this website, as well as the Corelli legacy of Pinnegar (including 2 Mss. & galley proof of her book and all sorts of 'ephemera' amassed by Pinnegar). In due time a page will be constructed specially dedicated to this writing-table and its history

From Bricks to books (by G. H. Bushnell.) London: Grafton, 1949, dw. Contains article concerned with Marie Corelli's identity

Judith: Dictated by spirit control through Marie Corelli (by Blanche A..Draper.) Boston: Christopher Publishing House, 1950, dw. The pastor of her own church "The Church of the Radiant Flame", Reverend Draper used her psychic faculties to receive and transcribe the story of Judith, in the Kingdom of Ragau

The Great Awakening (by Blanche A..Draper.) New York: Vantage, 1953, dw. (SF, also received in the spirit?, Corelli relation?, has same title as Pinnegar's book from 1948!)

The Elegant Edwardian (by Ursula Bloom.) London: Hutchinson, 1957, 224p, dw?. With sketches by Frank Martin. Author's memoirs of childhood in the country rectory of her father, the Rev. Harvey Bloom

Angel (by Elizabeth Taylor) London: Peter Davies, 1957, dw. The first London 'Virago Press' paperback edition of 1984 has an introduction by Paul Bailey, with reference to Marie Corelli. On the backside of this paperback it says: "An extraordinarily tale of the rise and fall of a popular, eccentric novelist it brilliantly evokes the life of that most famous writer of romances, Marie Corelli". Indeed the story has quite some resemblance with the life and goings of marie Corelli.

Stratford Mosaic: The Shakespeare club and medley of memories (by Gerald Jaggard.) London: Christopher Johnson, 1960, 176p, dw. Contains chapter on Marie Corelli, p147-158: "Marie Corelli the lady of 'Mason Croft'".

The Lonely Dreamer (by Hebe Elsna) London: Robert Hale Limited, 1961, dw. Basically a somewhat imaginary biography about Marie Corelli, written as a novel. It focuses on as would Marie have been "tempted by a royal lover (Prince of Wales)". Then it is suggested that "Eric Mackay, discovering her secret, slandered and blackmailed her, while pretending to love her".

Parson Extraordinary (by Ursula Bloom.) London: Robert Hale (also as: Quality Book Club), 1963, 190p, dw. &nbsp With 8 pages of photoplates. Biography of James Harvey Bloom, the author's father

Catalogue of an Exhibition of Books, Manuscripts, Letters, Photographs, & other items relating to Marie Corelli in her former home, Mason Croft, Stratford-upon-Avon, now the Shakespeare Institute (by or edited by S.W.W.) Stratford-upon-Avon: Shakespeare Institute, 1964. Booklet.

The Corelli Papers. Quarterly broadsheet distributed and written by James Knowles between 1964 and 1968

Illustrious Friends: The story of Joseph Severn and his son Arthur. (by Sheila Birkenhead) London: Hamish Hamilton, 1965, dw. Contains chapter on Corelli

Modern Irish Literature. Essays in Honor of William York Tindall (edited by Raymond J. Porter & James D. Brophy), New York: Iona College Press / Twayne, 1972, 357p, dw. Articles on Yeats, Lady Gregory, George Moore, Gogarty, Douglas Hyde, Frank O'Connor, John Montague, James Joyce, Marie Corelli, Brian Moore, Beckett, Flann O'Brien, Austin Clarke, Le Fanu & others

Gliding Into the Everglades: and other essays (by Henry Miller) Lake Oswego, OR: Lost Pleiade Press, 1977. Also issued as a hardcover in 250 numbered copies signed by Miller. (Contains essay on Corelli.)

Transforming Genres. New approaches to British fiction of the 1890's (edited by Nikki Lee Manos & Meri-Jane Rochelson), New York: St. Martin's, 1994, dw. Includes discussion of Marie Corelli, Rudyard Kipling, Mary Kingsley, Joseph Conrad, Richard Whiteing, detective fiction, women writers, fairy tales, decadence, and Aubrey Beardsley

Marie Corelli's Christian Philosophy: juxtaposed with Teilhard de Chardin's Christian philosophy as seen in The Phenomenon of Man (by Cecil Westh.) Vordingborg (Denmark) -private published-, 1996, pb, 246p.

Miscellaneous publications in languages other than english
Leven en werken van Marie Corelli (by Willem Sonius.) Amsterdam: L. J. Veen, (1903). This is basically a Dutch translation of Kent Carr's biography: 'Miss Marie Corelli', however without giving any credit at all to Kent Carr. It sets Corelli's year of birth at 1864 (=1855). Added are some musicnotes supposedly composed by Corelli (not published anywhere else!) (in Dutch)

Van waar het succes van Marie Corelli? (by P. van den Tempel.) Bussum: Paul Brand, (1912), 96p. (in Dutch)

Geistgenossen der Zukunft. M. Corelli - Pierre de Coulevain - Malwida von Meysenbug. Versuch eine biographischen Charakterstudie. (by Th. von Reden.) Basel: Verlag Rudolf Geering, 1936, 114p. -Marie Corelli on pages 9/21 (German)
| | |
| --- | --- |
| Biographies | |
Kent Carr
Miss Marie Corelli London: Henry J. Drane, 1901 (Note: luxury edition title on cover: 'Marie Corelli Biography')
-'Bijou Biographies' No VIII (small size) & -luxury edition limited to 500 numbered copies -Note: 'Bijou edition' was first!
T.F.G. Coates &
R.S. Warren Bell
Marie Corelli, the writer and the woman London: Hutchinson, 1903
Bertha Vyver
Memoirs of Marie Corelli London: Alston Rivers, 1930, dw.
- Also bound in vellum (known: #1 of ? numbered and signed by author copies), may be part of following?
- Also gilt stamped blue morocco with raised band, in publisher's cardboard slipcase (known: #19 of 250 numbered and signed copies +publisher's prospectus, order form, and a short TLS are laid-in)
George Bullock
Marie Corelli: The life and death of a best-seller London: Constable, 1940, dw
Eileen Bigland
Marie Corelli: The woman and the legend: A biography London: Jarrolds, 1953, dw
William Stuart Scott
Marie Corelli: The story of a friendship London: Hutchinson, 1955, dw
Brian Masters
Now Barabbas was a Rotter: The extraordinary life of Marie Corelli London: Hamilton, 1978, dw
Teresa Ransom
The Mysterious Miss Marie Corelli: Queen of victorian bestsellers Stroud (UK): Sutton Publishing, 1999, dw

---
Copyright © 1998 Michel Snoeck. All rights reserved.
This page revised: 15 September, 2019